☎After Five Years of Research on American Floors, the Moosoo Rt30 Robot Vacuum Cleaner With【strong Dust Suction System】+ 【freemove Technology】 Was Designed.
☎Once You choose MOOSOO, We will provide 2 year free replacement service and 7*24h online service.You can get a superb customer service and product lifetime customer service at any time.
✔【2000Pa Powerful Suction + Double Brush】➤ With 2000Pa powerful suction, dual-edge brushes and main rolling brush, the slim robot vacuum picks up almost all kinds of garbage like fine dust, pet hair, etc. MOOSOO robot vacuum RT30 automatically increases vacuum, perfect for cleaning different floor types from hard floor to medium pile carpet(0-1.5cm carpet).
✔【Multi-Cleaning Modes + FreeMove Technology】➤ MOOSOO robot vacuums set with multiple kind of cleaning modes to meet all your cleaning needs. ➊Auto cleaning,➋Spot cleaning,➌Edge cleaning,➍Max vacuum,❺Plan cleaning,❻Manual cleaning,etc.This robotic vacuum cleaner set with freemove technology which can prevent probability of getting stuck in advance to achieve automatic cleaning without interruption.
✔【Smart Voice + APP + Remote Control】➤ No need to babysit the auto robot vacuum cleaner. You can just issue cleaning orders from Alexa & APP & Remote when lying on sofa. This smart robot vacuum cleaner will executive orders and fix all problems by itself.Easy to Operate, The elderly and children can easily operate.Get Start Your Intelligent life.
✔【120Mins Run Time + Self-Charging】➤ This robot vacuum has built-in 2500mAh lithium battery, cleaning up to 110-120min on a single charge. When battery is low, it will automatically back to charging dock on ready for next cleaning.A larger 0.6L dustbin allows RoboVac to pick up more dirt and dust.Truly achieve cleanliness without interruption.
✔【Slim + Quiet + 3 Stage Filtration System】➤ 3 stages filtration complete sealing design and filtration accuracy of PM0.1 which captures 99.97% of the microscopic dust,complete a thorough cleaning of your home.The thin 3"" design allows you to clean under furniture such as sofas and beds. Canister type/stick cleaner can be cleaned even if it does not reach, so there is no blind spot.Using a brushless motor, the noise is less than 65dB, which is quiet for reading and sleeping.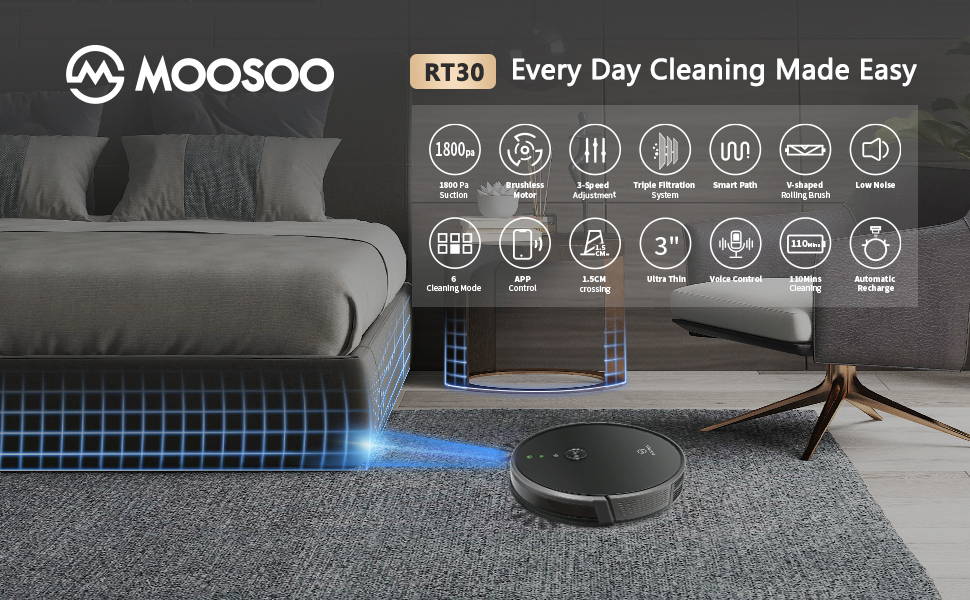 Leave Cleaning to Me and Time to Your Family!
Suction Increased by 40% Compared with Similar Robotic Vacuum-MOOSOO self-cleaning robotic vacuum cleaner sucks up dirt and dust with 1800Pa of suction
Automatic Recharge Function-truly achieve cleanliness without interruption,your robot vacuum cleaner will automatically go back to charge when the Battery is low.
Long-range Control is possible-remote control and APP control-You can control your wifi robot vacuum start cleaning when in your company through mobile.
Phonetic Function-Your automatic vacuum cleaner come with normal vocal function and Identify function.
Ultrathin-MOOSOO robot can clean the area under sofa ,bed or cupboard.
Long Cleaning Time-110Mins long-lasting cleaning time make you leave the cleaning to me trustingly.
Double Brush-Bilateral brush, two-way gathering without flying, single cleaning area is wider and cleaner.
Climb Height 15mm - Can get over steps up to 15mm. It distinguishes between floors such as carpet and flooring, and automatically switches the suction force when a stronger suction force is required.
Intelligent Anti-Collision + Anti-Fall - MOOSOO RT30 robot vacuums have infrared sensors and anti-fall sensors, which can intelligently detect and avoid obstacles during the cleaning process to ensure that they will not fall from the stairs.
The anti-scratch tempered glass cover provides a sleek look and superior protection for RoboVac, while the triple-layer high-performance filter achieves a better clean for your home.
Advanced Filtration System-your robotic vacuum pet hair want to leave nothing to you except for the fresh air.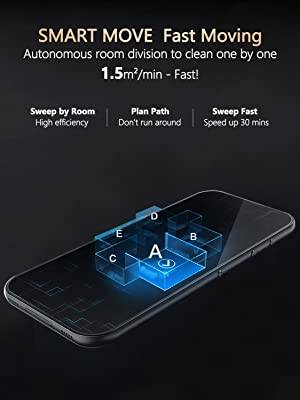 Freed From House Chores! Enjoy Your Life
Life is too short for endless housework, it is time to change now.
Buy yourself a robot vacuum, let's get rid of the tedious daily cleaning, enjoy the time spent with family and relax.
With 1800Pa strong suction power, this MOOSOO RT30 Robot Vacuum can provide non-stop cleaning for up to 110 minutes. No need for supervision, it will automatically recharge itself once the battery becomes low. Perfect cleaning performance, meet all your needs.
Let's see what else this robot vacuum can do:
Troubleshooting alarm
Find your robot by App
Intelligent Anti-Collision + Anti-Fall
Set cleaning schedule wherever you are
Auto suction power boost(on carpet)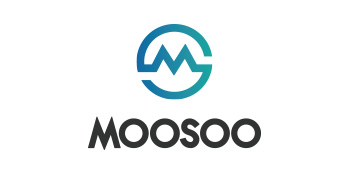 RT30 Technical Parameters
Filter: HEPA
Wifi Enabled: Yes
Decibels: 60-65 dB
Battery: 2500 mAh
Suction Power: 1800Pa
Battery Life: 110 minutes
Dustbin Capacity: 600 ml
Product Height: 3 inches
Surface Recommendation: Hard Floor, Carpet
Controller Type: App Control, Remote Control, Voice Control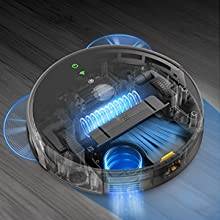 1800Pa Astonishing Suction Power
With 1800Pa strong suction power, MOOSOO RT30 vacuum cleaner can easily suck dirt out deeply from carpet or floors gaps. Meet all your needs.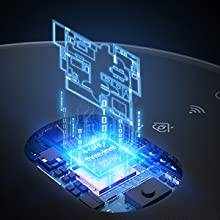 New Generation LG Smart Chip Processor,Independent 4-core + 3-level acceleration,32% performance improvement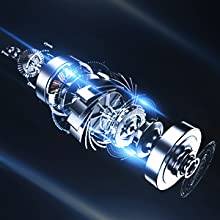 Brand Top 500 Brushless Motor
Brand Top 500 Nidec Brushless Motor, the wind leaf speed increased by 31%, and the suction power increased by 120%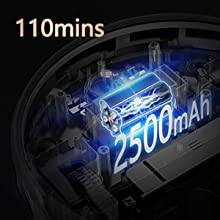 Larger battery capability to support longer working time, and clean more places on a single charge. Our robotic vacuum features the best battery in the industry, and sets multiple protections for the battery to ensure that the product is safe and durable.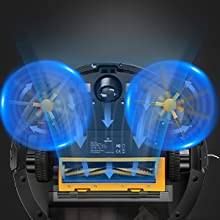 Three brushes and strong suction power effectively loosen, extract, and vacuum dirt to give a superior clean.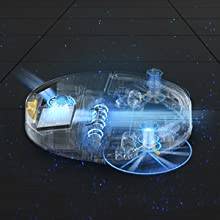 Optimize the design of fluid mechanics to improve airflow efficiency and reduce noise,reduce suction loss.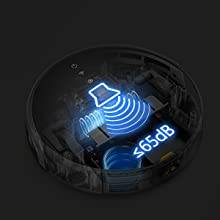 1.optimize rotation resistance2.optimize gear design3.reduce roller brush friction4.reduce motor vibration.Disturbs Dust Not You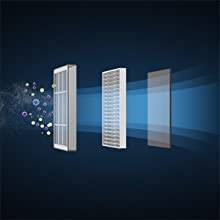 Triple-filter system traps 99% of particles as small as 0.6 microns,and dust mites and allergens.lock dust in the body to prevent secondary pollution,Complete a thorough cleaning of your home.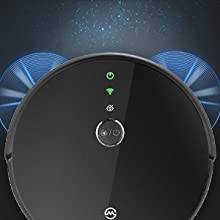 Double Anti-Scratch Brush
With powerful suction and 2 side brushes, the robotic vacuum cleaner can easily sweep debris away from corners.Anti-Scratch Brush Roll.
Specially designed to protect your hard floors yet also effectively clean carpet.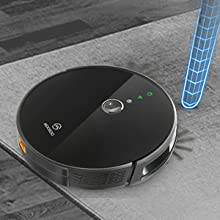 Anti-Collision Technology
Anti-collision sensors help your wifi robot avoid bumping into obstacles so that it can protect your furniture.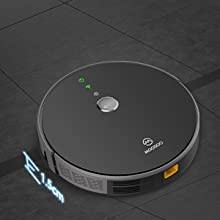 Automatically increases the suction power on carpet to provide a deeper clean. With extra-large wheels, the robot moves effortlessly from hard floors to carpets without interruption.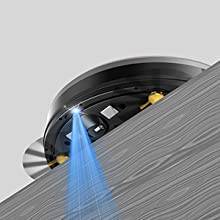 The robot adopts high-precision infrared sensors, advanced anti-collision & drop-sensing technology to avoid falling down the stairs or edges.

1 Lithium ion batteries required. (included)
☎after Five Years of Research on American Floors, the Moosoo Rt30 Robot Vacuum Cleaner With【strong Dust Suction System】+ 【freemove Technology】 Was Designed.
❤2-year warranty,product lifetime customer service(7*24hrs service).
MOOSOO Robot Vacuum x1, Remote control x1, Charging base x1, AC power adapter x1, Cleaning tool x1, HEPA x3, Side brushes x4.