Step 1:
Check the floor brush, conductive tube, and dust cup for a blockage and try again after cleaning.
Step 2:
Please take the HEPA filter and the outlet 'filter out and knock the dust off. Rinsing it under the running water, dry, and try again.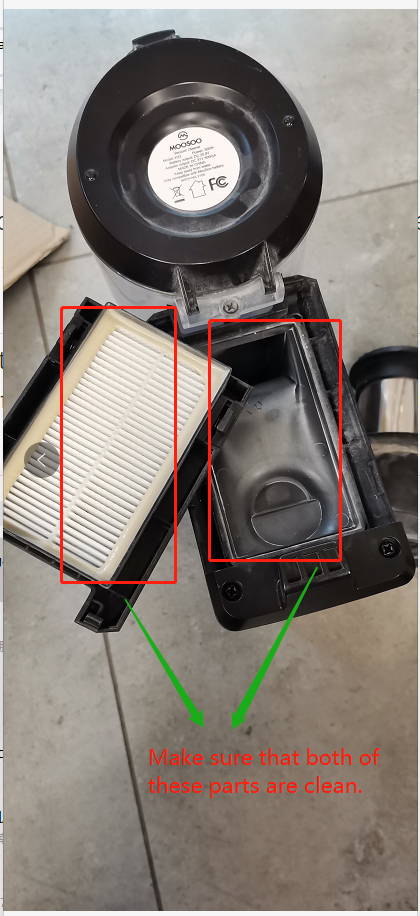 Step 3:
After charging for 5 hours, start the motor without any attachment (HEPA filter\filter cup\brush \conductive tube). Please remember not to suck up dust.